Tour the Museum's reserves on a tablet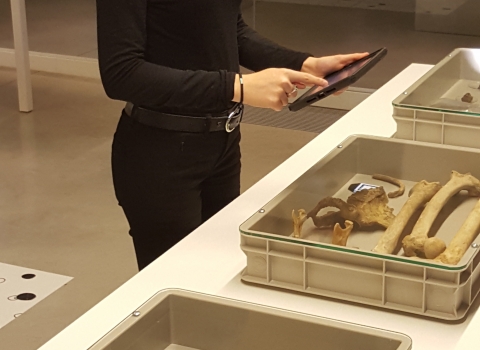 Themes:

Archaeology
Sciences
Research
Archaeological digs
Tablet
Collections
A tour of this exhibition gives you an introduction to the many facets of archaeology, from digs to the dissemination of archaeological data, by way of conservation and the study of collections.
Enter into the Préhistomuseum's conservation, study and documentation centre (CCED), and find out more about the Museum's hidden side.
Use your tablet to explore the reserves, meet archaeology specialists and bring the invisible to light.
Archaeology is a science, with its own recording methods and rigorous research protocols.